---
Congratulations to Dustin Graham, Karen Garrelts, and Tom Richmond as the newest inductees into the Kearney USBC Bowling Hall of Fame. The induction banquet was held on October 29, 2022 at the Chicken Coop Banquet Hall in Kearney Nebraska.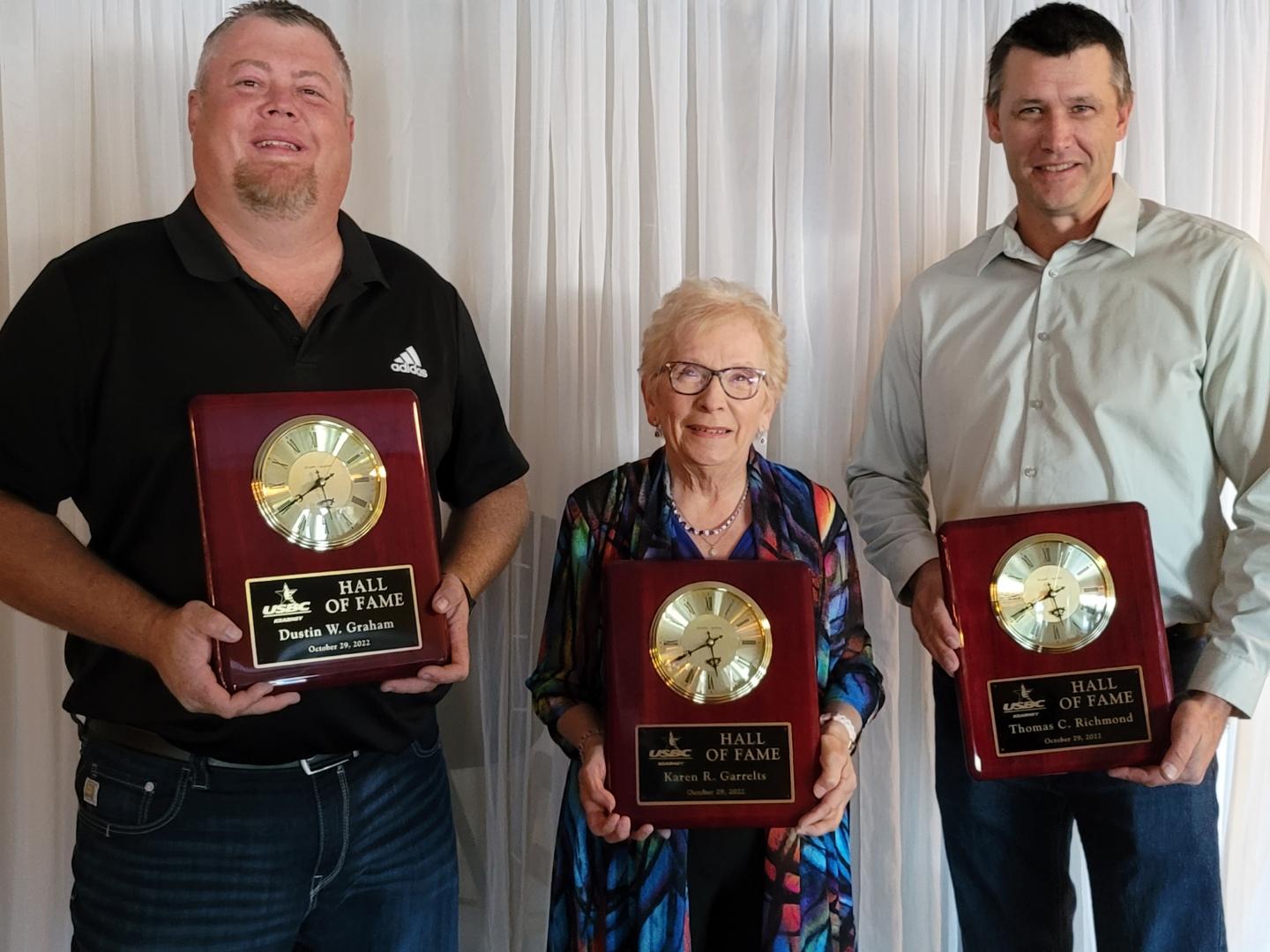 ---
The purpose of the Kearney Bowling Hall of Fame is to perpetuate the names of those who have displayed outstanding ability in the game of American Ten Pins and/or have contributed through meritorious service to the general welfare and progress of the game in Kearney, Nebraska.
These people have achieved recognition at the local, state, and/or national level for ability in the game and/or have made outstanding contributions to the good and welfare of the game through administrative or organizational work, or in any other manner deemed to be meritorious.